We have
NEW
buttons in stock!! Designed by
yours truly
for the fashionista that doesn't mind sharing their scootering pride with the rest of the world.
Three different designs with a fourth coming soon to round out the fall accessory that everyone wants to have on their riding jacket! Each button is pin-and-loop equipped for a crisp fit and go nowhere look. They're HUGE too, larger than your traditional fancy button, measuring a whopping inch and a quarter in diameter. WOW!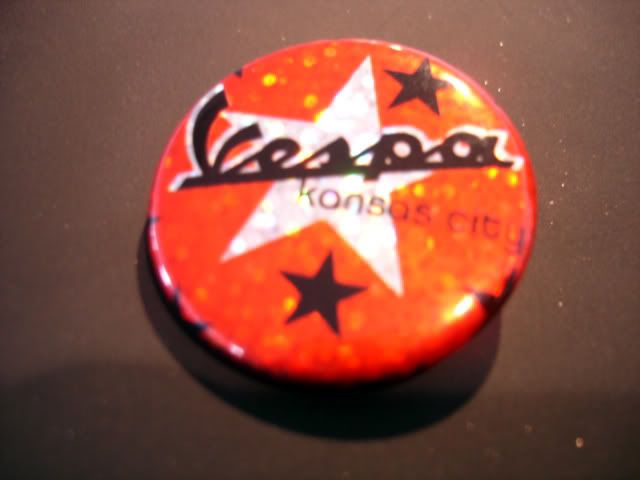 These babys look great all day...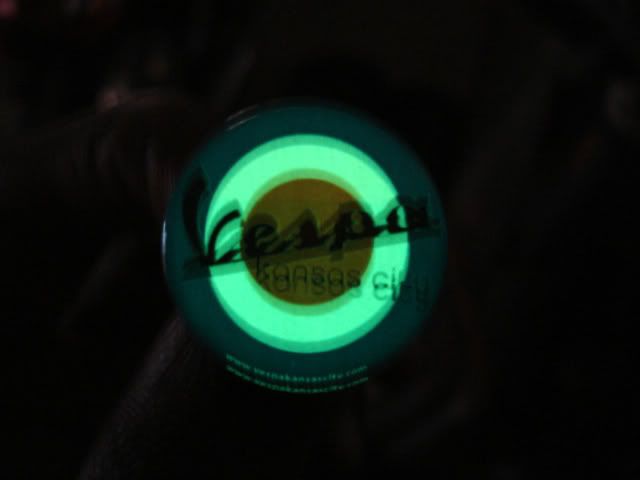 all night.
Get one, or one of each for only a
dollar!
Yeah, I know, I'm a genius.
-Keef